Dismute
Dismute is a casual-arcade game which appeals to gamers who are seeking for a fun experience. Dismute's interface is simple. In the game, red squares roam around the screen. Your job is to dodge these red squares. If they touch you or if you run into them, the game is over and your final score would be displayed. Try to survive for as long as possible! This game is fun and challenging at the same time! As the levels progress, so does the difficulty. Challenge your friends and compare each other's high scores to see who's better. You can create your own mini tournament between your friends if you want!
Install instructions
Upon downloading the installer, proceed to double clicking it.

A pop up would appear asking for permission to make changes to your computer. Select Yes and continue to installer. Read the License Agreement and click I Agree.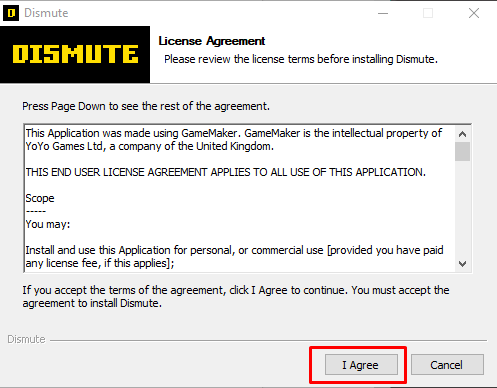 Select components to download, it's recommended that you do not alter any of the settings on this page. Click Next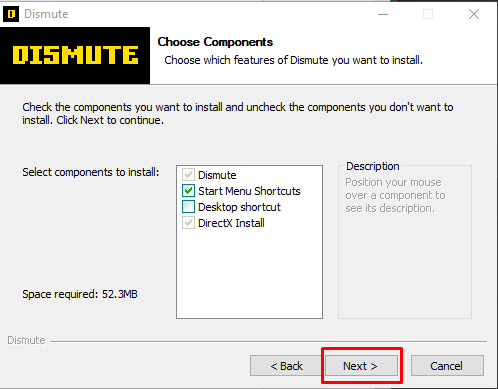 Now select a destination for the game to download and click Install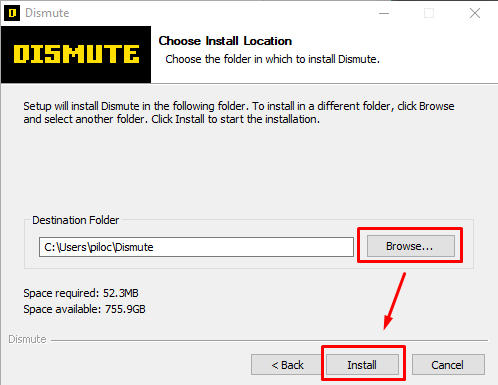 After Install is finished, select Next and ensure Start Dismute is checked. Click Finish and ENJOY!